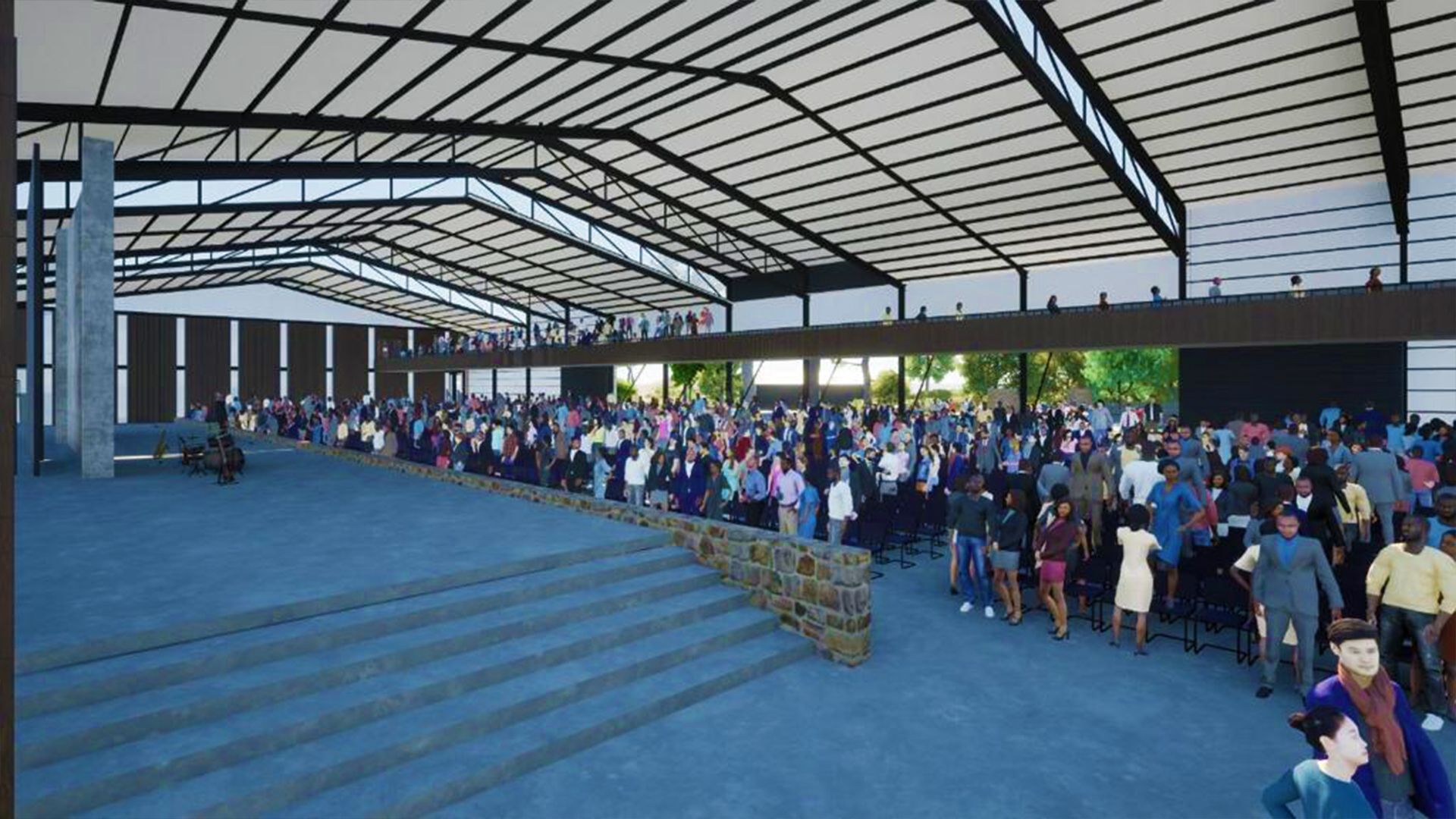 New Tabernacle Plan Finalised | Holy Land, South Africa
New Tabernacle Plan Finalised | Holy Land, South Africa
Date:
Venue: Holy Land, Johannesburg, South Africa.
Address: Portion 35 of the Farm Tweefontein 523JQ Kromdraai Road Tweefontein, 1739, Johannesburg, South Africa.
Cost: N/A
---
As we learn from the Holy Scriptures, that where there's no vision, people perish. Impact For Christ Ministries, a product of God's vision through God's servant, Prophet Philip Banda experienced a both physical and spiritual shift through the purchase of Holy Land, in Johannesburg, South Africa. 
Despite numerous challenges to build a permanent structure for fellowship, the Man of God, Prophet Philip Banda kept citing about the need for a permanent tabernacle as part of God's vision. And so it is, as we speak, the building plan of the new and permanent tabernacle at Holy Land has been finalised and done - to God's glory.
As we appreciate God for this amazing blessing, we invite you to partake in the establishment of this new tabernacle by rendering what God has put in your heart including financial and non-financial donations. 
Account Holder: Impact For Christ Ministries Building Fund
Bank: FNB
Account Number: 620265 73221
Branch: Park Town
Swift Code: FIRNZAJJ
#ITVN