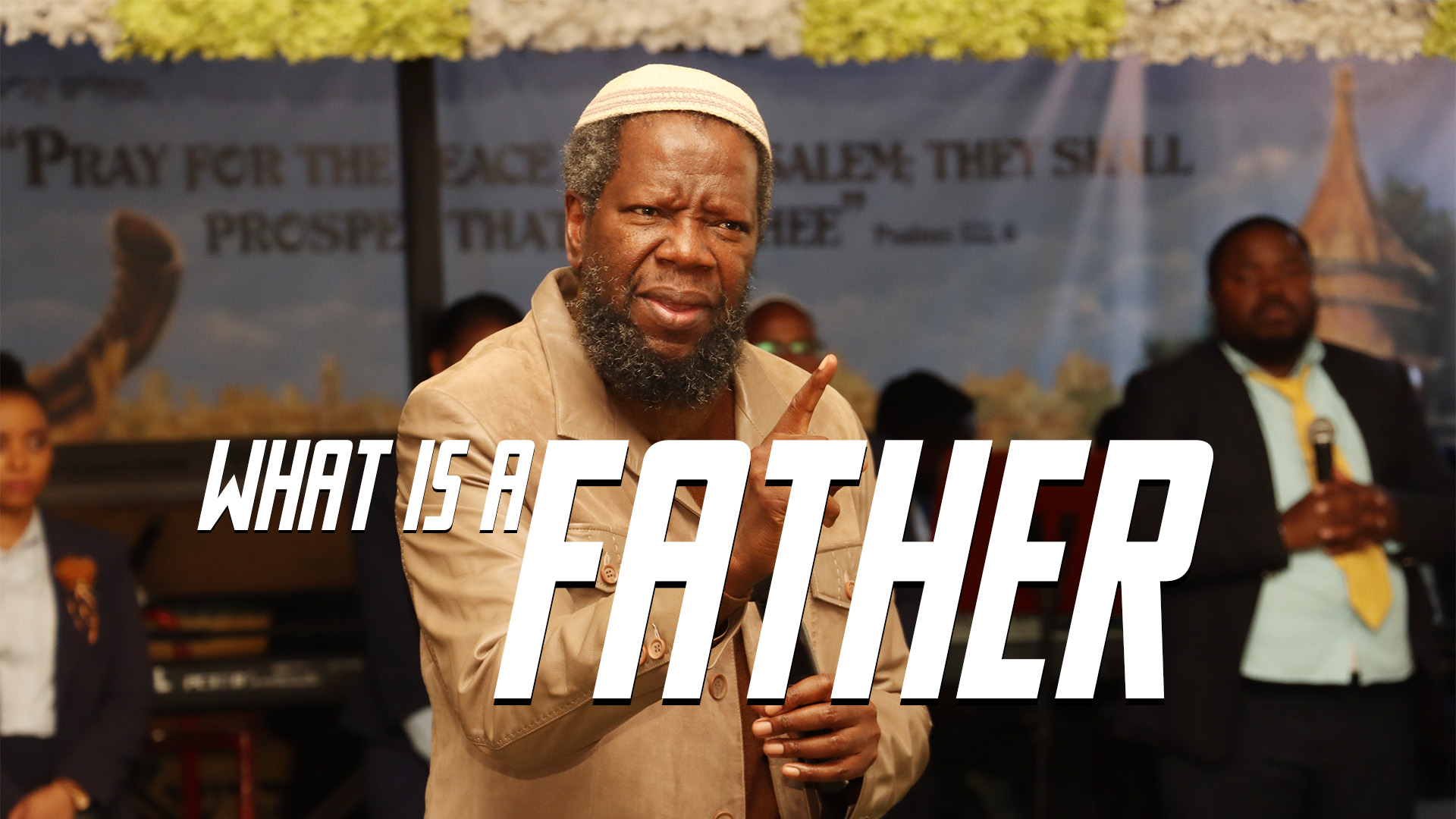 Jesus' Concept of a Father | Prophet Philip Banda
What is a father? Jesus concept of a father was that of a perfect father.
12 Jul 2023
Jesus' Concept of a Father | Prophet Philip Banda
---
A father relates to his children with perfect love, whether they have done right or wrong? A child is corrected in love. We failing to manifest this because of the way we are brought up.
A person development is influenced by the care he received as a baby. What care did you receive as a child? What environment was there to develop you? The bad habit you trying to get rid off; you are failing because they clung to you from the environment you were brought up from.
Even in old age – one clung to the habits he acquired in their youth.  
A child is like a seed. Look at how farmer prepares to plant a seed, that's how a child is. You cultivate a child.
A child will become like you if you have put input in the child. If you let a child grow up like that, don't be surprised what the child produces.
What can you say these are the values my father put in you? Never to lie, never to cheat…etc.
What you grew up with is what you are doing naturally, even in your houses.
From young you were not introduced to Gods house, you are introduced to shopping mall. Train up a child because they are easy when they are young.
Proverbs 22:6 says, "Train up a child in the way he should go, and when his old he will not depart from it."
If you don't show interest in Gods house, you as father and mother, your child will not be interested too. Armageddon is not going to be in Israel, its right there in your house. Lawlessness, fighting all there in your house. You never trained up a child.
A genuine father is never disinterested to see what his put in his child.
A perfect father is never pre-occupied.
A father is never unable to respond to a need. That's why a lord Jesus Christ said pray like this, "Our Father." A child because they know they will receive from their father, even before they ask. Are
There is no lying, nothing to impress.
Every child learns from home, stop blaming teacher.
A father is kind; his children enjoy being around him.
When you have this kind of relationship with your child, you will have best relationship with God.
If you fail to cultivate relationship with your child, you will not have relationship with God.
Because a father loves his children he cannot enjoy seeing his child misbehaving.
We kicked out Bible from our schools, our children could be learning how to pray.
Teacher right now has no say.
What are you going to benefit from your child, son or daughter?
Christian children should be different.
Any society that kicks out God in the midst, Armageddon.
1 Corinthians 4: 15 says, "for though you might have ten thousand instructors in Christ, yet you do not have many fathers; for in Christ Jesus I have begotten you through the gospel."
There is a difference between teacher and father.
Father instructs, teaches and has some responsibilities that the teacher has but more.
A father invests his life in the children.
A teacher does not have to invest themselves in your children.
Fight for your sons and daughters before exam. Why should your son or daughter pass when all they wrote in the exam is student number?
A father has personal investment in their children.
Do you meaning of a spiritual father in Ministry; the Prophet has got answers to your spiritual problems.
A father wants his children to do much more than he did himself.
The way you were brought up by your mother and father, is it the way you raising your children.
Do they have manners?
Do they have character?
Do they have life principles, to overcome and succeed?
A father wants his children to reach their destiny in God.
God gave us opportunities to be fathers, what have you done with that opportunity?
You have a modern life but you have lost your children.
Elijah reflected the heart of a father. He led a life that was exemplary before Elisha.
Elijah made a lot of investment into Elisha ministry and Elisha was willing to learn.
Do your children know their fathers heart beat.
Elijah was not just a teacher. A teachers duty is not personal, its strictly business.
Listen to your father, listen to your mother, in it there is wisdom.
The father should be interested in the child's destiny.
To prepare your child it's more than just information.
For the sake of the children, the father becomes vulnerable to them.
You are free to talk to your father and mother.
If everything is done in the open there is no need to fear.
Just become good fathers.
Father does not mean producing children.
You make time for your children, when they are sick you leave everything for them.
Where a father is failing he should tell truth to the son.
Why should your child imitate someone else leaving you?
In your son's bedroom there is no picture of you. You can tell there is no investment there.
---