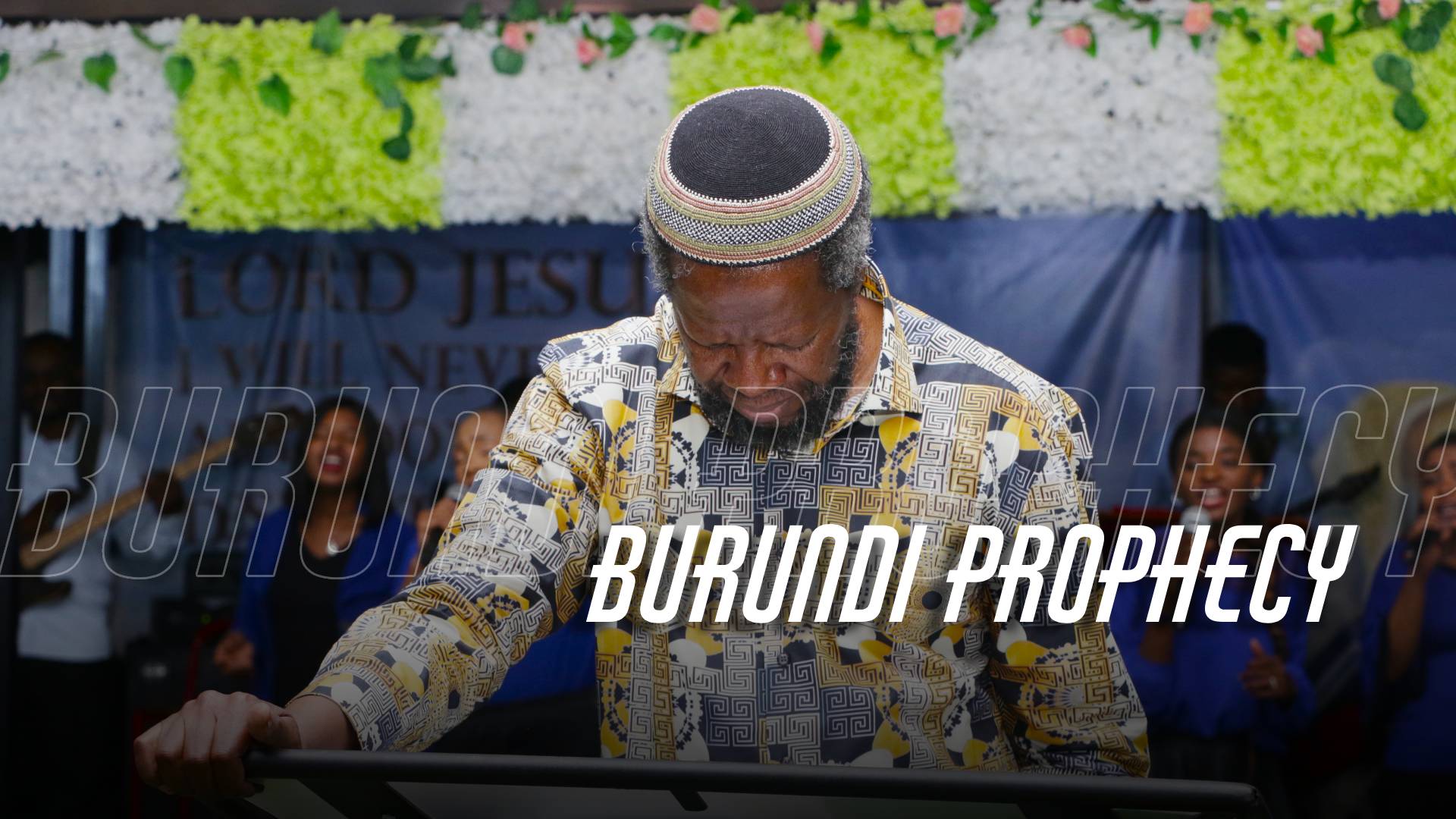 Prophetic Declaration for Burundi | Prophet Philip Banda
 "[He] who receives a prophet in the name of a prophet will receive a prophet's reward. And he who receives a righteous man in the name of the righteous man shall receive a righteous man's reward." (Matthew 10: 41)
09 Jun 2023
Prophetic Declaration for Burundi | Prophet Philip Banda
---
BURUNDI REVIVAL
The Burundi revival by Prophet Philip Banda was held from 26 to 28 May 2023, at Bujumbura, Burundi. The theme of the revival was the "time is now." The first two days of the revival was characterized by the mighty move of the Holy Spirit as the power of God was demonstrated. The man of God also encouraged the people in Burundi to have a vision for their lives and to seize the opportunities that are available to them in the country.
On 28 May 2023, Prophet Philip Banda, commenced his sermon with the scripture reading Hosea 6: 1-2: "Come, and let us return to the Lord; For He has torn, but He will heal us; He has stricken, but He will bind us up. After two days He will revive us; on the third day He will raise us up, that we may live in His sight." The man of God emphasized that everything in your life can be achieved through prayer. Everything the nation of Burundi needs can be achieved through prayer. With God, nothing is impossible. Everything is possible through prayer. No matter the matter. God will look down from heaven and see us; he will restore all of us and raise us up again.
Furthermore, the sacrifice of God is a broken spirit and shattered heart. A broken spirit and a shattered heart God will hear. Psalm 51:17, says that "The sacrifices of God is a broken spirit, a broken and contrite heart, you, God will not despise." Everyone who has a broken spirit and a shattered heart is a candidate to receive from God. The man of God encouraged the people to stop complaining and murmuring and to get on their knees and pray. Their mouth, knees and hearts should be focused towards God. Thereafter, Prophet Philip Banda issued a prophetic declaration upon the nation of Burundi.
Prophetic Declaration for nation of Burundi.
Preceding the prophetic declaration, the man of God requested that the following scripture be read, which is Isaiah 11: 1-3, 6. Isaiah 11:1-3,"There shall come forth a rod from the stem of Jesse, and a branch shall grow out of his roots. The Spirit of the Lord shall rest upon Him, the Spirit of wisdom and understanding, the Spirit of counsel and might, the Spirit of knowledge and of the fear of the Lord, His delight is in the fear of the Lord, and He shall not judge by the sight of His eyes, nor decide by the hearing of His eyes."
 Isaiah 11:6, "The wolf also shall dwell with the lamb, the leopard shall lie down with the young goat, the calf and the young lion and the fatling together and a little child shall lead them."  The man of God declared that this scripture has become true of Burundi. The man of God went on to declare the following on the nation of Burundi:
They shall be no more hatred. It is a time of reconciliation. No more time for hatred, we don't achieve anything by hatred. We win by reconciliation. The wolf dwelling together with the lamb that can only take place under God's kingdom. When we lift God high that is what happens, grace fills the whole country. Those who have should give to those who don't have because all of us are a product of love. It is God who created us; it is God who blesses us, it is God who gives all of us life. In hatred, you win nothing, in anger you win nothing. You and I only have one country, we don't have many countries. If we destroy our country where are we going to go? If I hate you, you may kill me know but my children have seen it and this killing will never come to and end.
 Only love, love conquers everything. It's time for reconciliation, to love one another and to forget what happened. It's time to love in unity and move forward. Let not our differences cause us to hate one another. Our differences should bring us together. Even in our homes, where there are differences, does it mean we should kill each other? When we have differences in our houses but we say we are a family. When we are in unity, oneness, God will command a blessing upon this country. It is God who blesses.
You've put God number one in your constitution. You will see what you have never seen before, God will show the whole world what it means you love him. Thank the political leaders for what they have done. Don't allow anger or doubt to enter your hearts because of the constitution, see the bigger picture. You are coming from darkness into the light. You have taken God as number one. You have taken God as the source as your light you will see the light. In that light, Burundi will see the light. You are highly favoured. This nation has been birthed from the furnace. You have got history and because of history, you cannot allow it to happen again. You are next nation, like Israel. You will never see that mess again; all you will see now is progress upon progress. You will see it with your own eyes. If you're willing and obedient you will partake on the goodness of the nation. No more shame in this nation. No more crying in this nation, those are the days of the past. Nothing shall be impossible.
 We, men and women of Christ should not criticize, we should pray. We, men and women of God, our churches should be filled to the full with God's love. Don't allow division to rule in the churches, we have one God, one father, and one savior. We cannot choose a brother, sister, father and mother. Some are short, some are tall, some are dark and some are brown, you have them in your family. The family of Burundi, we are one. In all families there are challenges, we all make mistakes. But the problem is the way we treat one who has made a mistake, we make more mistakes than the mistake this one did. We also make a mistake in correcting the mistake. Your response to the mistake is a mistake because you use anger. Anger never corrects anything, anger destroys everything and anger does not grow anything, anger burns everything.
 Genuine love, if I love you even if you fall in sin, I will not discuss your sin. Love does not discuss wrong. Love does not gossip about brother, about sister, about politician, about pastor, about businessman and about mama. This is the problem we all have, we say we love but discuss that person's sin, we say we love but discuss that person's shortfall. Love should be practical. We don't just speak love, we practice love. Love should have action. Let us practice love here in Burundi. Already on charity you are number one. You love visitors, and continue, you are number one there. You are polite, very peaceful, calm.
 Now you want; God's blessing, forgive! That's the key, forgive! You should ask God to heal our land completely by forgiveness. Don't be involved in anything; say anything, that involves anger. You want blessing now, have you forgiven those who wronged you and those you have wronged? When you don't forgive, God takes your purpose in life away. Before God blesses you, your life should be free of pain and bitterness. Is your life free of temper, resentment? All these block your future. Because of anger, unforgiveness, bitterness, resentment, God withholds blessings.
 Lastly, "[He] who receives a prophet in the name of a prophet will receive a prophet's reward. And he who receives a righteous man in the name of the righteous man shall receive a righteous man's reward." (Matthew 10: 41)
---