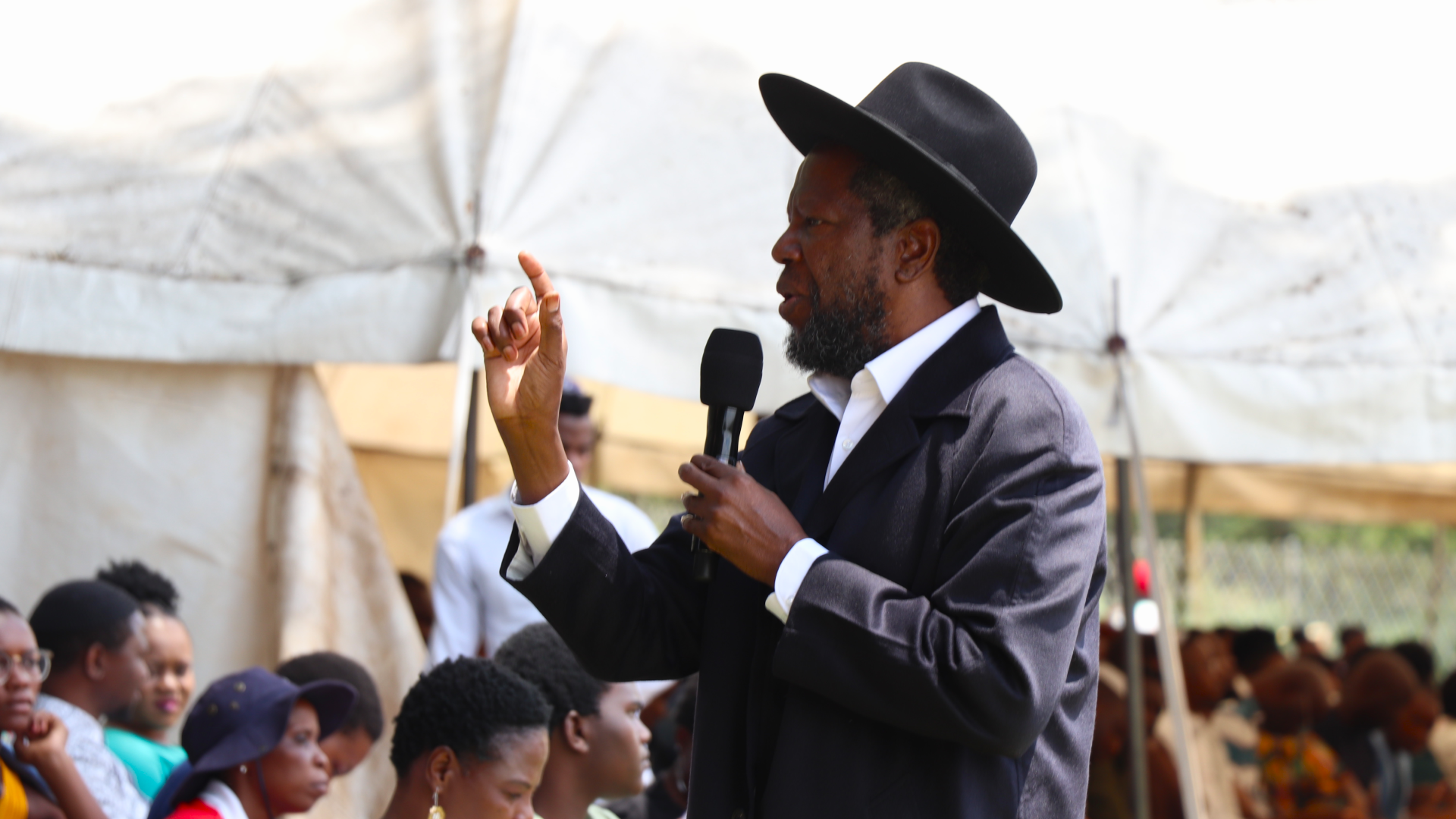 THE UNSEEN, THE UNHEARD | Prophet Philip Banda
When challenges come, they are asking to be conquered. 
24 May 2023
THE UNSEEN, THE UNHEARD | Prophet Philip Banda
---
CHALLENGES COME TO EVERYONE
Prophet Philip Banda testimony
Part 1
The Prophet went through two serious cases of cancer and also underwent a series of surgeries during a period of the COVID-19 pandemic and lockdown. It started in May 2020, wherein there was an Abnormal Prostate Specific Antigen (PSA) result which the doctor requested further investigation.  Pursuant to that a Magnetic Resonance Imagining (MRI) scan had to be done, the MRI showed early detection of cancer cells which were localized. Meaning that it had not spread to other parts of the body.
Thereafter the Prophet was referred to an urologist who did a biopsy on 22 May 2020. Their results confirmed prostate cancer. Same time that month Prophet complained of pain in the shoulder, which was from a previous accident. On 27 May 2020, he was booked for theatre in the left shoulder and the operation was successful. In 18 September 2020, Prophet went for treatment for the cancer, which meant he had to go to theatre. In December 2020, the Prophet had to undergo radiation therapy for a month, which continued until January 2021.  Throughout 2021, the PSA results were normal.
Part 2
In 23 February 2022, the Prophet did not feel well and he collapsed, did not have a pulse and there he was not breathing and his body was cold. Through God's mercy and grace he came back after 10 minutes. On 24 February 2022, he went to a family General Practitioner (GP) who referred him back to the hospital. Next day an operation of a portion of the stomach was conducted. He was then taken to acute care, as the operation was successful.
While in acute care the nasal gastric cube came out and the nurse put it back without the doctor's permission. This was risky, as it could have caused proliferation of the stomach.  We thank God, that when the doctor did an ultrasound, there was no proliferation in the stomach and everything was normal. After the successful operation, the Prophet travelled to Kinshasa for a crusade.
In August 2022, the Prophet had a bowel obstruction and had repeated surgeries again. The stomach was normal but found cancer in the lymph glands. Thereafter he went to an oncologist who conducted a Positron Emission Tomography (PET) scan, which confirmed cancer cells. He then went to chemotherapy from July to November 2022, and completed the cancer treatment. During the chemotherapy, the Prophet, did not suffer any nausea, vomiting, and hair loss, he still maintained his beard.
Lastly, on 6 February 2023, the Doctor did a pet scan again to determine whether they could detect any cancer cells.  The results concluded that there was no overt activity of stomach cancer to suggest residual disease and there were no traces on the head and the neck.
Teaching:
When challenges come they are asking to be conquered;
Just because you are facing a challenge, you tell everyone about your challenge. As a result we manufacture more challenges;
The one you tell your challenges do not have a solution to your challenge and can even make the situation worse;
What you are passing through, God has allowed it. If God has allowed it, there is a solution;
Any mountain, adversity we pass through there is an answer;
In challenges, sickness and all, that's where faith should flourish;
If what you passing through changes your belief system then question your salvation;
We don't enjoy permanent solution to our situation because we are looking at a quick fix;
When you living a life of hope, you will be living a life of victory, of an overcomer;
Nothing can destroy you unless you shake; and,  
You have to go through challenges just like everyone else but end up victorious.
---