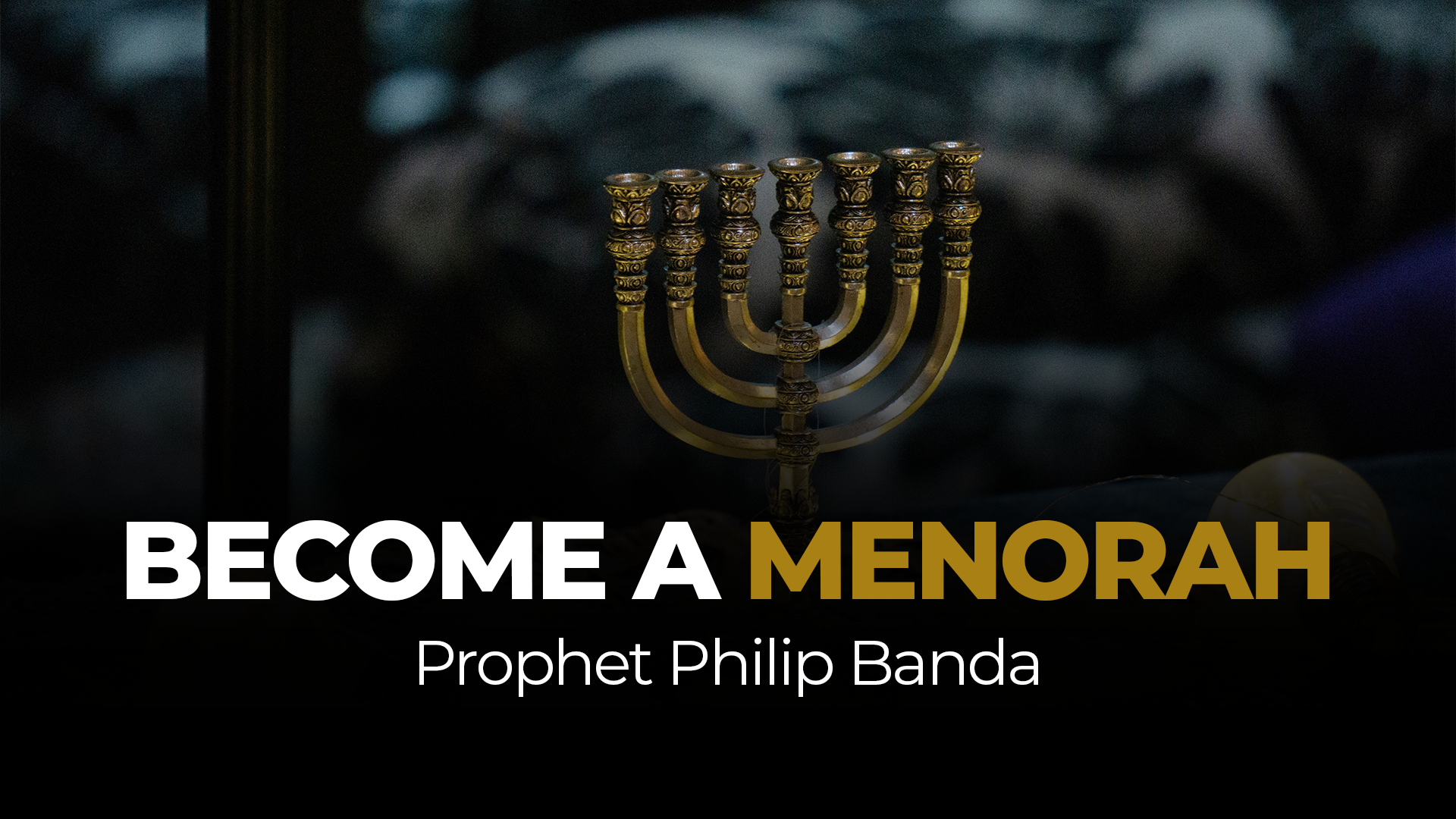 Become a Menorah | Prophet Philip Banda
Father, save me very soon. May I begin from now on to sanctify my eyes, to sanctify my ears, to sanctify my mouth, and to sanctify my nostrils.
11 Sep 2023
Become a Menorah | Prophet Philip Banda
---
To sanctify my mouth so that no word of falsehood comes out. You do not allow anything to pollute your mouth. You do not allow any falsehood to cross your lips. You only speak truth at all times in holiness and purity. Nothing polluting mouth, nothing polluting lips, only holiness and purity.
To sanctify my eyes is to close my eyes to all evil. Not even glancing at everything material, in particular, anything that does not belong to you. Not looking at anything that will cause evil thoughts to rise up.
Be kind to me now Lord and save me from abusing my eyes. You have strayed after your heart and your eyes. Your heart has misled you and has made you go completely berserk. It was in the heart. Stop eyes at glancing at falsehood. People now have trouble of pornography, masturbation. How did you start this one? Glancing at falsehood. That's why sexual desires in home zero.  They have married picture. Divorces will continue because people are polluted sexually.
Help me to sanctify my ears. May I always listen to the words of true Holy man, may I hear them and listen to them and believe them. May I have complete faith in servants of God and prove them.
May I always pay attention to true Holy man. There were many followers of Jesus Christ who deserted Him; they did not truly hear Him. May the words of Holy man penetrate my ears and stir up my heart until I come to complete repentance. When you come to complete repentance you will carry will of God.
Guard me and save me from ever listening to bad language of any kind. Let nothing impure enter my ears. Father on this menorah may I come to complete and full fear of you, God.
---